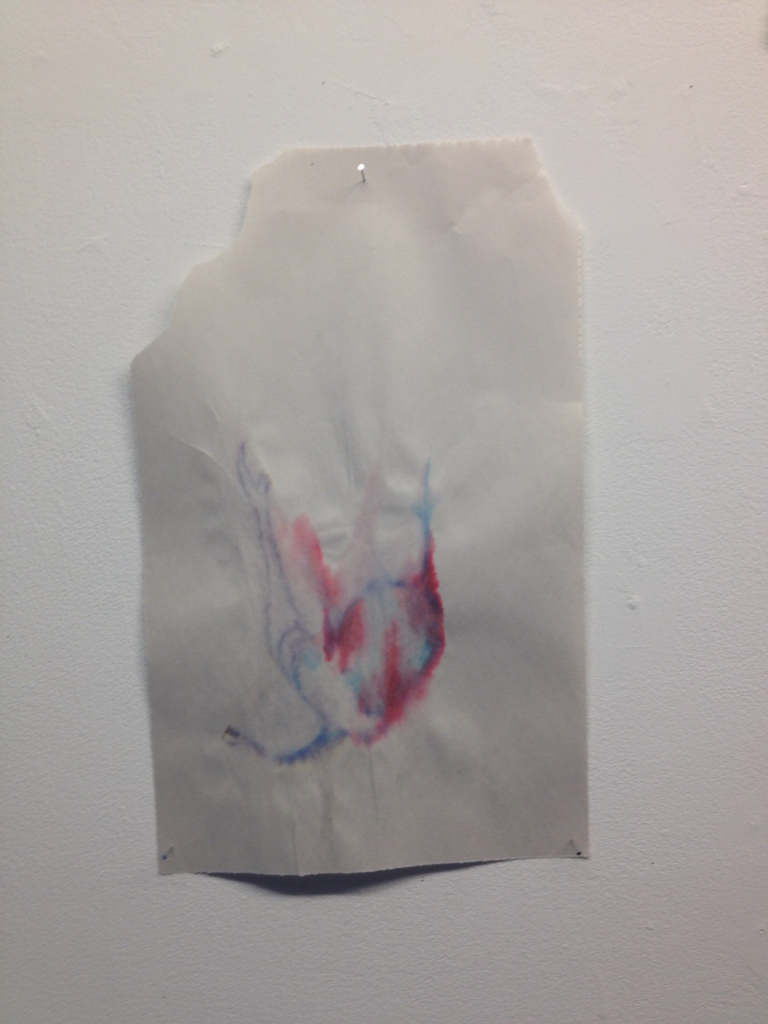 Terrain of Absence
November 14, 2014
4:20 AM in the morning: I wake up!
I have lots of things on my mind.
Looking through yourself requires courage, confessing.
Considering all the things that comprise you, all the good , all the bad.
Three years old: rules dictated.
Seven years old: cover your body.
Nine years old: breasts appear and you begin to slouch.
Ten years old: your period arrives. You tell no one.
Twelve years old: feelings evolve that must be denied.
Fourteen years old: in love or is this lust?
Seventeen years old: How do I please everyone, my parents, society? I am discovering ways… but in the process I forget myself. Only in secret do I allow thoughts of self, concealing my desires.
...
..
.
20 years later:
Out of nowhere I arrive somewhere else. No one is like me. No shared history.
Everything is brought into question.Years of experiences — unpacked.What I formerly concealed, I begin to share, my body, my identity,
my experience through these things. I have a form of freedom now yet struggle to access it.
I am in everything here. The electrical cord, the body parts.
I cut parts of my body, I know this is an ugly behavior, but I can no longer conceal,
I must express my truth, I must be.
Installation view
Sculpture, video, fabric, photo
Resin, Fiber, Glues, Color
Resin, Fiber, Glues, Color
Digital Photo
26 x 32 inches
2014
My tooth i took away ( during the time i had exhibition)
Wood, cement, plaster, ceramics